Date/Time
Date(s) - March 17, 2018
9:00 am - 4:30 pm
Location
Lancefield Neighbourhood House
Categories
HLTAID003 Provide First Aid – Level II First Aid Course
1 and 2 day courses available
Knowing what to do in the first few minutes following an accident can be the difference between life and death. This nationally accredited certificate provides participants with the knowledge, skills and confidence to provide initial emergency care in accordance with approved first aid principles. This course will also allow you to provide basic first aid response in emergency life support until emergency assistance arrives.
This course is the benchmark standard that is suitable for anybody requiring a Level II First Aid or Senior First Aid Certificate for the workplace, home, sport and recreational use.
The following Nationally Accredited Unit of Competence is included in this Certificate:
| | |
| --- | --- |
| Core Unit | Unit Name |
| HLTAID001 | Provide Cardiopulmonary Resuscitation (CPR) |
| HLTAID003 | Provide First Aid |
Course Pathways
For those participants wishing to continue with study after achieving the HLTAID003 Provide First Aid certificate can do so by undertaking the HLTAID006 Provide Advanced First Aid Certificate.
Enrolment Options
Click here to view our enrolment options
We have two courses that you may be interested in
Our full time two (2) day course, 9.00am to 4.30pm.
Our Express (Blended Delivery) First Aid Course which allows you to undertake 60% of the theory component of this certificate in your own time. The remaining 40% of the theory component together with the practical session will be conducted in one (1) day, 9.00am to 4.30pm.
Our single most popular option is our blended delivery (also known as our express course) which provides learners with both time and flexibility to complete this qualification. This option combines both self paced learning together with face to face classes. An ITS blended delivery course allows students to complete the certain theory components of the first aid course in the comfort of your own home by viewing our presentations, watching our videos or by participating in our scheduled webinars. If you are unable to participate in our webinars don't worry, they are recorded and placed on our student portal for you to view at any time night or day 24/7, Our webinars cover course content and provide you with clear detail on the requirements of the student assessment.
You will still need to complete the practical component of this course by attending the one day practical session which is conducted as face to face training.
For more detailed information about how an ITS blended delivery course works please click on the "Blended Delivery Courses Explained" link below.
What is blended delivery and how does the express course work?
Blended Delivery Courses Explained
What is blended delivery?
A ITS Blended delivery course is a flexible approach to teaching and learning that uses a combination of either online or hand written personal study and face to face classes.
What are the benefits of blended delivery?
There are a number of benefits to the blended delivery approach to education and training both in the workplace and for individuals.
Blended delivery improves access to training for individuals by giving them the flexibility and freedom to learn anytime, anywhere. Blended delivery also provides students with control over the pace of their learning so that difficult concepts can be reviewed as often as required.
The benefits for employers are many. Employers are able to save time, money and more importantly human resources allow them to up skill their staff without huge amounts of down time in productivity.
Who should use a blended delivery approach?
Those who will benefit the most from a blended delivery approach are:
Employers that want to ensure they are meeting their obligations under the new workplace health and safety regulations;
Any individual that requires "gap training" following changes to industry standards that might mean they would no longer be deemed competent;
Any individual that wants to up-skill or demonstrate their skill level  and competency to a prospective employer.
Any individual that requires this certificate but can not afford to take time from paid employment to complete a 2 day course.
When can I enroll into a blended delivery course?
The great news about a blended delivery course that that you can enroll anytime you like. Practical sessions are scheduled below. Call us for more information.
What is the quickest amount of time I can complete this course in?
Due to the nature of this course and the amount of information we provide you in order to successful gain the knowledge and experience as a first aider, most learners will need a minimum of 10 hours complete this course with a maximum of 18 hours. As with any online or blended delivery course the amount of time required to complete a qualification depends directly on the amount of time you dedicate to your study and will also depend on your previous experiences and knowledge with the subject matter.
What is the maximum amount of time I can take to complete this qualification?
Practical sessions are scheduled on a fixed timetable. With regard to your personal study component you will be provided with a Welcome email containing instructions on how to access and complete your work. You will have access to your personal study component within 24 hours from date of enrollment. It is recommended that you complete your personal study component prior to attending the practical session however if you unable to do that you will have a maximum of 3 working days from the date of the practical session to complete your personal study component.
Do I need to complete the personal study component prior to the practical session?
We recommend that you do complete the personal study component prior to the practical session however it is not compulsory. Unlike other providers, we have designed and developed our course to ensure that the two components (personal study component and practical component) are not dependent on each other, in other words you will not be disadvantaged should you not have completed the personal study work first.
Sounds great, what's next?
Our courses are informative, engaging and practical, furthermore our professional network together with our industry links will provide you with the latest updates, general information well beyond your time with us on the course.
The ITS Student Portal – A Quick Glimpse
We are both proud and confident to say that we would have developed an informative and interactive Student Portal for this certification. We have worked tirelessly on our student portal to provide you with an educational pathway that delivers more variety, interactivity and meaningful information using a variety of platforms than any other provider. We have quite literally picked up our full time course and placed it on our student portal where you can access it at any time and in any place.
Over the years we have created in-house learning materials that include presentations, animations, videos, recorded webinars, live webinars, industry approved texts, additional support materials and much, much more to ensure that our Blended Delivery Course delivers you the same learning, qualification, employment outcomes and opportunities when compared to our full time course.  Best of all, we have put in the hard work into our Portal and materials to ensure that your experience on this course is simple and stress free. You will be provided with a clean, easy to use and simple to navigate Portal were the information you need is never more than three (3) clicks away. Our course contains materials for all learning styles (Auditory, Visual, Kinesthetic) yet you will never need to learn how to use different computer programs or platforms as our Portal handles it all.
Our blended delivery course is NOT an online course where you are left to your own devices to become overwhelmed and uninspired to complete the course and gain the qualification. It is NOT just another student portal where endless amounts of text and data have been dumped and left to die along with your chances of becoming a successful first aider.
Our portal will provide you with access to everything you require to successfully complete the personal study component of this course at your convenience. You will regularly have contact with us and access to unparalleled support to fill in any gaps.
Student Support
Student support is a corner stone of our organisation. Regardless if you are a full time, part time or blended delivery student, you will always have access to your trainers. Whether you wish to engage our services on a daily basis, once a week or in blocks is up to you. We have scheduled student support times as well as an ability to generate a support service at any time via our website. Support for this qualification is available in the following formats and times:
Phone Support available 6 days a week, 9.30am to 8.00pm (Monday to Thursday), 9.30 to 5.30pm (Friday), 8.00am to 12.30pm (Saturday)
Email Support available 6 days a week, 9.30am to 8.00pm (Monday to Thursday), 9.30 to 5.30pm (Friday), 8.00am to 12.30pm (Saturday)
Live Online Video Support (Webinar or AnyMeeting), available on request
Face to Face Support, available on the day of your practical sessions, Friday's and on request.
Once you enrol into any of our courses you will be emailed your trainers contact details. If you require any assistance feel free to contact your trainer or our office Monday to Friday, 9.00am to 7.00pm (after hours support is also available) or Saturday's, 9.00am to 12.30pm. We are here to help!
Prior to Enrolling
Prior to enrolling into this course you may wish to download a copy of the ITS Information Handbook. The information found in this document will highlight any expectations we will have from you and provide you with a clear understanding of your required commitment to this course. This document can be obtained by contacting our office or is available for download from this website.
Items you will receive on this course
Once you have successfully completed this course you will receive the following items:
FREE access to our online student portal for an additional 3 months allowing you to re-visit the information and videos at any time or any reason.
Printed personalised plastic wallet sized card, this card contains your course information, your details, your course and CPR expiry date and an emergency DRS ABCD action plan.
A Certificate and Statement of Attainment containing:

HLTAID001 Provide CPR
HLTAID003 Provide First Aid

A keyring resuscitation mask.
We will also add you to our register to receive FREE reminders that your CPR or First Aid certificates are about to expiry. This is a free service offered by Intelligent Training Solutions to assist you to stay up-to-date and current with your first aid certification.
Please note: Once you have satisfied all the requirements of this course and made payment your certificate will be emailed to you within 12 to 72 hours. If you require your certificate urgently for any reason please inform your trainer so that they can make the required arrangements for you.
2017-2018 Course Fees
Testimonials
Click here to view some of the feedback we have received over the last few months
Testimonials
"Jess was a great presenter, using the content to tell the class about her own experiences and giving students the opportunity to tell theirs. The presentation of the information was professional and up to date with YouTube videos to support content. Jess ensured the students understood the concepts and assisted when necessary" …Melissa Holloway
"Thanks very much Alex and Jessica, that was great. I really enjoyed the course and found all aspects highly accessible and professional, from the online enrolment and modules through to payment processing and course presentation. Jessica's nursing background and her generosity with information was much appreciated. Please convey my thanks to all involved."…Helen North
"Please ass on my sincere thanks to all involved, This has been the most thorough, informative, well run course I have ever had staff involved in". Gisborne Montessori School
"Many thanks for the efficient manner in which you conducted the first aid course I attended back in May in Kyneton. Jess would be one of the best facilitators I have met. The promptness of our receiving the certificates was brilliant. Many thanks"….. Gail Tierney
"Thank you for a great course on Saturday. I learnt new things and shared some of you stories with my family. Oh! and I showed my kids the UK heart foundation video of Vinny. So funny". M. Thomasson
How to Enrol
Online Options for this course: Online Enrolment | PDF Download | In Person.
Applicants wishing to enrol into this course must complete the Enrolment Form either online, in person or by downloading and completing the PDF version. To enrol online simply click the 'Enrol Now' button below located next to the course you wish to enrol into. To get a PDF copy of the enrolment form simply click the 'download enrolment form' link located in the right hand side menu bar, alternatively you may wish to speak with one of our team during business hours.
To get a PDF version of the enrolment form just click the 'ITS Enrolment Form' button located on the right-hand side menu bar, alternatively, you may wish to speak with one of our team during business hours.
Enrolment Process
Once you have completed our enrolment form and it has been submitted to our office either electronically or via the post the following process is applied when you enrol into any ITS course:
You will receive a confirmation text message (SMS) from us to inform you that we have received your enrolment form. This text message may take between 1 to 12 hours to arrive as this message is only sent once our team have your enrolment form in hand.
You will receive a bunch of emails from us. These emails may include: (These emails may take between 1 to 24 hours to arrive from the confirmation SMS)

Welcome email which will contain information and instructions on how to access your course along with your trainer's contact details and location and time of your scheduled training.
A TAX invoice/receipt
An email containing information on your USI

You will then receive another text message (SMS) from us informing you that your enrolment has been processed and listing what emails we have sent you. (This message is generally sent straight after the above emails have been sent, between 5 to 10 minutes)
This Course Covers
How to properly assess an emergency situation
DRSABCD
CPR techniques on adults, children and infants
Using AED's on adults and children
Anaphylaxis, asthma, seizures, bites, stings
Fractures, head injuries, spinal injuries
Managing exposure to extreme temperatures
Legal responsibilities of a first-aider and much more!
Even though First Aid is a serious topic our courses are fun, practical and engaging. They contain a lot of valuable video content to ensure participants remain engaged rather than listening to war stores of a trainers past experiences. Unlike many other first aid providers all our trainers are qualified as division 1 nurses or emergency service workers and paramedics. Our standards are high to ensure that the information you receive during this course is current and practical and not just taught by a first aider. We believe in providing you with highly qualified trainers that have real industry experience that is current.
Continuing Professional Development (CPD)
The RACGP (The Royal Australian College of General Practitioners) standards recommend undertaking a refresher in CPR competence every 3 years however the ARC (The Australian Resuscitation Council) guidelines recommend that updates should be completed at least annually (www.resus.org.au). In support of the RACGP Standards and the latest evidence, it is a requirement of the QI&CPD Program that GPs maintain basic life support skills through the completion of a CPR course that meets the ARC guidelines.
The CPR component of this course has been approved by the RACGP and QI&CPD Program. GPs simply submit a copy of their CPR Statement of Attainment issued by ITS Pty Ltd to the relevant State QI&CPD unit for CPD point allocation.
All nurses and midwives must meet the continuing professional development (CPD) standards. Nurses on the nurses' register will need to participate in at least 20 hours of continuing nursing professional development per year. Registered nurses and midwives who hold scheduled medicines endorsements or endorsements as nurse or midwife practitioners under the National Law must complete at least 10 hours per year in education. One hour of active learning will equal one hour of CPD. The CPD must be relevant to the nurse or midwife's context of practice.

Training Venue
Intelligent Training Solutions is able to deliver this course at your workplace, training venue or community function center. Intelligent Training Solutions also deliver this course in the following training venues around Victoria.
Attwood, Victoria
Preston, Victoria
Riddells Creek, Victoria
Gisborne, Victoria
Romsey, Victoria
Lancefield, Victoria
Epping, Victoria
Melbourne CBD and many, many more places.
Group Bookings
If you have a group of people that would like to enrol into this course and you would like us to deliver this course in your area please let us know and we will make all the arrangements. We specialise in corporate bookings and are flexible and dynamic to accommodate most organisational requirements.
Enquire Now for Group or Company Bookings
Course Entry Recommendations
This is an open certificate. We encourage everybody to undertake this certificate in order to learn these life saving skills. Participants should have basic Language, Literacy and Numeracy skills and have the physical ability to manage CPR and other First Aid situations. Participants must be 15 years or older.
Assessment Methods
This unit of competence will be assessed. The assessment will be based on the principles of CBT (competency-based training). A successful outcome for this certificate will be determined by a range of different methods including either on online or written submission of work, observation of simulated and practical activities, structured questioning or discussions.
Recognition of Prior Learning (RPL)
RPL for this certificate will be offered by way of assessment only. Applicants will need to undertake both the theory and practical assessment tasks in order to be deemed competent in this course. Standard fees will apply. Further information is available by contacting our office.
Terms and Conditions
The training offered by ITS provides the skills and knowledge to properly administer first aid but does not constitute a medical qualification. ITS accepts no responsibility for the subsequent actions of participants.
First Aid training involves moderate physical activity including kneeling and bending. ITS does not accept any responsibility for any harm suffered by you as a result of your participation in the course. If you have any special needs (including those in relation to Language, Literacy or Numeracy) a relevant disability or condition, or any other concerns you should raise these prior to enrolment.
Refunds and Cancelation Policy
Please note we are unable to refund money to you if:
You change your mind for to any reason within 7 days prior to course commencement. (NOTE: In the event you enrol into this course within the 7 days prior to commencement you will be given a 24 hour cooling off period. After the 24 hours has passed no money will be refunded)
If you are required to leave class and are unable to return within a timely manner.
Additional information on the ITS refund policy can be found on the ITS Enrolment Form or the Information Handbook.
Student Rights
You have the right to complain about the performance of our administration services, trainers or assessors
You have the right to appeal the assessment decision made by our trainers. Please refer to the ITS appeals policy located in the information handbook.
You can view our Complaints and Appeals policies by downloading our Information Handbook from this website.
Once you have Enrolled
Your enrolment into this course will be confirmed via email and text message (SMS). You will also receive the contact details of your trainer via email should you require any assistance or support throughout this course. Once your enrolment has been processed by ITS you will receive a 'welcome' email containing instructions on how to complete the theory component of this course. The theory component can either be completed via a download (manual submission) or online via our student portal. Information regarding the Student Portal can be found in the Course Information Handbook.
Required Resources and Book List
ITS will provide you with all the required resources and books on the day of your course. You are welcome to download a free copy of the HLTAID003 Learner Guide or purchase a hard copy for $21.95.
Required Equipment (Student)
It is recommended that you provide the following:
Working pens and highlighters for use on the course.
A4 lined workbooks for taking notes (minimum 150 pages)
An active and working email account
Photo ID to confirm your identity
Upon Successful Completion of this course
Upon the successful completion of this accredited certificate you will receive a Statement of Attainment and Certificate via email together with a printed wallet sized plastic card that contains your first aid course information and a DRS ABCD Action Plan. This card will be sent to you in the mail upon completion of this course.
ITS has worked with and delivered courses to:
Advanced Athletes Performance
Thiess Services Pty Ltd (Ventia)
Tree House Early Learning Centre (Ascot Vale)
Futuretek Communications Pty Ltd
Gisborne Montessori School
Essendon Keilor College
Fit 2 B Australia Pty Ltd
Lalor Secondary School
Monbulk Secondary College
Macedon Ranges Further Education Centre
Thornbury Secondary College
Lyndale College
Alia College
Euroa Secondary College
Oberon High School
St. Bernards College
Whitefriars College
Kambrya College
Rowville Secondary College
Riddells Creek Neighborhood House
Notre Dame College
Casterton Secondary College
Ashwood College
Orimo Women's
Brunswick College
Broadford College
Avila College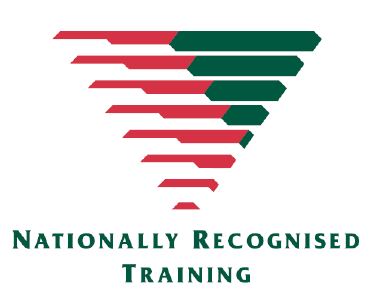 This page was last updated on Wednesday 07th March 2018 @ 11.33am