Safe Transport Victoria (STV) Mandatory Qualification Upgrade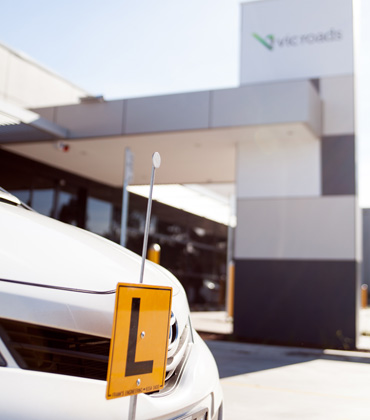 In September 2023, Safe Transport Victoria (STV) brought forth an essential change, emblematic of our ongoing dedication to safer roads. They sent out an important reminder: during the height of the COVID-19 pandemic, the Victorian State Government had waived DIA renewal fees for two years from April 2020 to April 2022.
Historical Perspective: Over the past three decades, a Driving Instructor Authority has had a life span of 3 years. Interestingly, renewing this was as simple as paying a fee. No professional growth or upskilling was mandated. This has been unlike any other profession.
Over the last year, STV meticulously reviewed the DIA renewal process and found that, since the early 1990s, driving instructors weren't required to update their qualifications or skills, despite continuous appeals from associations like the Australian Driver Trainers Association in Victoria or the Driver Trainers of Australia community group.
In the recent correspondence, STV revealed changes to the Driving Instructor Authority (DIA) renewal process. Renewal notices would soon be dispatched, and instructors were allotted 90 days to apply. Interestingly, many instructors from the early 1990s still teach with the old 21370VIC – Certificate III in Motor Vehicle Driver Training (Car), which expired in 2008!
To facilitate smoother DIA renewals, STV mandated that holders of the old 21370VIC – Certificate III in Motor Vehicle Driver Training (Car) and TLI41207 – Certificate IV in Transport and Logitsics (Road Transport – Car Driving Instruction) qualification (which expired in 2011) must transition to the latest TLI41222 – Certificate IV in Motor Vehicle Driver Training qualification.
Those with a relatively recent, albeit expired, qualification such as TLI41216, TLI41218, or TLI41221, can renew their DIA now but must transition before their next renewal in 3 years.
---
What is the difference between the TLI41207 and the TLI41222?
Transitioning from the TLI41207 qualification to TLI41222 isn't a mere procedural change. It represents the evolution of our industry, incorporating new techniques, methodologies, and a stronger emphasis on safety.
Upgrading to this qualification is a strategic move that offers a range of benefits:
Professional Development: Updating qualifications means staying at the forefront of industry best practices. It keeps you competitive and ensures you're offering the best training possible.
Boosting Business Reputation: In an industry driven by trust, having the latest qualifications showcases commitment and expertise, making parents and learners more inclined to choose your services.
Meeting Compliance Requirements: Staying compliant is not just about ticking boxes. It's about fulfilling our responsibility to our students, ensuring they receive the best, safest, and most up-to-date instruction available.
Benefiting the Clients: Updated content and methodologies ensure that the learners get the most current and efficient training, setting them up for long-term driving success.
---
Embracing the Upgrade Journey
The road to upgrading your qualifications can be perceived in many ways. Instead of seeing it as a cumbersome task or another checkbox to tick, choose to view it as a professional pilgrimage that refines and elevates your craft.
Personal Evolution: Every upgrade is a new chapter in your professional story. It's an opportunity to grow, learn, and rediscover your passion for the craft. Remember those initial days as a driving instructor, the excitement, the challenges? Upgrading reignites that spark, infusing newfound enthusiasm into your sessions.
Empowerment through Knowledge: The process of upgrading isn't just about assimilating new rules or techniques. It's about understanding the why behind these changes. It's about empowering yourself with knowledge to make you a more insightful and effective instructor. Your lessons won't just be sessions on driving; they will become enriched experiences infused with wisdom.
Stay Relevant: In a fast-paced world where technology and methodologies evolve rapidly, the upgrade ensures you stay relevant. It's an assurance to your clients that their instructor is contemporary, aware, and equipped with the best practices.
Build Stronger Bonds: As you learn and grow through this journey, so do your relationships with students. As you impart newer methodologies and techniques, it fosters deeper connections. It shows your commitment to giving them the best, and in return, they trust and respect you more.
Overcoming Challenges: Like all journeys, this one will also have its bumps and hurdles. But overcoming them not only gives a sense of achievement but also builds resilience. Every challenge faced and conquered is a testament to your dedication to the profession.
A Community Experience: Remember, you're not alone on this journey. Many instructors are walking this path with you. Share experiences, discuss challenges, and brainstorm solutions together. It's a chance to build camaraderie, to learn from peers, and to make this journey a shared experience.
Embracing the upgrade journey is about adopting a growth mindset. It's about realising that every twist and turn, every new lesson learned, contributes to making you a more holistic, informed, and impactful instructor. With every step, you're crafting a better future for yourself and the countless students you'll guide.
---
A Partnership with Intelligent Training Solutions
At Intelligent Training Solutions (ITS), we firmly believe that the key to any successful upgrade lies in the partnership between the instructor and the institution providing the training. When you collaborate with ITS, you're not merely attending a course but embarking on a symbiotic journey.
We understand that experience isn't just about the number of years you've been teaching; it's about the real-life scenarios you've tackled, the unique student challenges you've overcome, and the driving stories you've woven over the years. At ITS, we treasure this wealth of knowledge and believe your experiences add layers of richness to our training modules, making them more realistic and applicable.
Our primary role is to bridge the gap between your current qualification and the newest one. We strive to make this transition not just seamless but also enjoyable. Through a blend of modern technology and teaching methodologies, our courses are designed to be interactive, comprehensive, and tailored to the unique needs of driving instructors.
Intelligent Training Solutions is the only training provider in Australia to offer continuous free support and professional development opportunities to the Driver Training Industry, regardless of whether you were once a student of ours. Whether it's about understanding a particular module, implementing a new technique, or even discussing industry trends, our lines of communication remain open, ensuring you always have a sounding board whenever needed.
Above all, our partnership thrives on a shared vision. To elevate the standard of driving instruction in Australia and to improve the Road Safety outcomes for all Australians. Every module, every lesson, and every interaction is fueled by our collective ambition to produce safer, more competent, and confident drivers on the road.
In aligning with Intelligent Training Solutions, you're choosing more than an upgrade; you're choosing a commitment to excellence, a promise of continuous growth, and a journey where your experiences are celebrated and amalgamated with the latest in driving instruction methodologies.
---
How much does it cost to renew a DIA with the STV?
The current fee for the 3-year DIA application stands at $572.40.
---
Embarking on this upgrade might seem daunting, but with the right mindset and resources, it paves the way for a safer, more competent future. To delve deeper into upgrading your Driving Instructor Qualification, navigate through the links provided or dial us at 03 5415 0215.
For more information on upgrading your Driving Instructor Qualification (Driving Instructor Authority), please visit the links below or call us on 03 5415 0215.
1) Upgrade from 21370VIC Certificate III in Motor Vehicle Driver Training (Car) or the TLI41207 Certificate IV in Transport & Logistics (Road Transport – Car Driving Instructor): https://www.its.vic.edu.au/upgrade-21370vic-certificate-iii-in-car-driving-instruction-or-tli41207-to-the-new-tli41222-certificate-in-motor-vehicle-driver-training/ 
2) Upgrade from TLI41210 Certificate IV in Transport & Logistics (Road Transport – Car Driving Instructor): https://www.its.vic.edu.au/update-upgrade-from-tli41210-to-the-new-tli41222-certificate-iv-in-motor-vehicle-driver-training-car/
3) Upgrade from TLI41216/TLI41218 Certificate IV in Transport & Logistics (Road Transport – Car Driving Instructor): https://www.its.vic.edu.au/update-upgrade-from-tli41216-tli41218-to-the-new-tli41222-certificate-iv-in-motor-vehicle-driver-training-car/
4) Upgrade from TLI41221 Certificate IV in Transport & Logistics (Road Transport – Car Driving Instructor): https://www.its.vic.edu.au/update-upgrade-from-the-tli41221-certificate-iv-in-transport-logistics-road-transport-car-driving-instruction-to-the-new-tli41222-certificate-iv-in-motor-vehicle-driver-training/