RECOMMENDED FOR PROFESSIONAL DEVELOPMENT
Verification of Competence (VOC) Course
TRAINING IN ASSISTING CLIENTS WITH MEDICATION
VERIFICATION OF COMPETENCE (VOC) COURSE
INTERESTED IN BECOMING A TRAINER FOR THIS COURSE?
Intelligent Training Solutions is searching for another talented and passionate person who is interested in making a genuine and rewarding contribution as a trainer and assessor. If you want to learn more about becoming a trainer for this course, please get in touch.  
Actual in-class delivery time will depend on class sizes and participant engagement.
This course is suitable for those working with disabled people within the disability services industry or healthcare sector. Our Assisting Clients with Medication training course provides participants with the skills and essential knowledge in interpreting medications and understanding the ways in which they can be taken. This course covers a wide variety of topics, including but not limited to medication laws, roles and responsibilities, duty of care, client assessment, documentation, client communication, assessing your environment, administering medications, understanding medications, delivery methods, medication incidents and much more. 
Medications are the most common form of treatment, and when used well, medications yield the most significant impact on health; however, medications are also responsible for more errors than any other part of health care; therefore, this course has been designed for support workers to revise the core skills and essential knowledge needed to assist their clients with their medication successfully. 
This course consists of theory and practical components and is delivered and assessed by experienced accredited nurses and industry personnel who enjoy sharing their experiences and knowledge with you.
At the end of the course, participants are formally assessed and will be provided with a formal Certificate of Completion (Verification of Competence Certificate).  
Our courses are conducted monthly at our East Keilor training venue and on-site at your location. Call us today; we are confident we can find a suitable time for you or your team.
PUBLIC COURSES RUN MONTHLY.
CORPORATE OR GROUP BOOKINGS ARE AVAILABLE ON REQUEST MONDAY THROUGH SATURDAY
ENROL IN AN ASSISTING CLIENTS WITH
MEDICATIONS COURSE
Please call us on (03) 5415 0204 if you would like to enrol in this course.
Please call us on (03) 5415 0204 if you would like to enrol in this course.
Please call us on (03) 5415 0204 if you would like to enrol in this course.
Please call us on (03) 5415 0204 if you would like to enrol in this course.
FOR THOSE INTERESTED
FIRST AID KITS, TECHNICIAN STARTER KITS, & AEDS AVAILABLE TO PURCHASE IN OUR ONLINE STORE 
[ec_product productid="301″ style="1″]
[ec_product productid="347″ style="1″]
[ec_product productid="303″ style="1″]
SPECIFIC COURSE INFORMATION
For more information and detail on this course and on how Intelligent Training Solutions intends to deliver this course to you, please click on any heading below to expand the content. 
COURSE DURATION
STUDENT INVESTMENT: Face-to-Face: 2 hrs* 
KEY INFORMATION
Licensing, legislative and certification requirements can vary between states, territories and industry sectors. We strongly recommend that you check with your employer, industry association, or regulator for any additional requirements that may apply to your job role.
*The actual face-to-face in-class delivery time will vary depending on class discussions and participant numbers. We expect that your class will only take 2 hours (face to face) to complete; however, we ask that all our students allow a maximum of 2.5 hours in their schedules, just in case. 🙂
PRE-REQUISITES & COURSE ELIGIBILITY CRITERIA
PRE-REQUISITES
It is recommended that you provide the following:
Working pen and highlighters for use on the course.

An active and working email account.

Photo ID to confirm your identity is required on your training day.
COURSE ELIGIBILITY CRITERIA
This course is suitable for anybody working as a disability support worker within the disability services, support and healthcare industry. 
Participants should have basic Language, Literacy and Numeracy skills and have the physical ability to support their clients.  This course does not mandate any entry requirements; however, industry consultation has recommended that a participant's LLN ACSF performance indicators should be at a level 2 for this course. If you are unsure about your LLN level, please contact our office, and we will be more than happy to assist you. 
It is recommended that participants are 18 years of age.
RECOMMENDATIONS.
Before you enrol into this course, you may wish to check out the student administration section of this website for the terms and conditions you are bound by when you enrol on one of our courses. The information within this section will highlight any expectations we will have from you and provide you with a clear understanding of your required commitment to your enrolled course.
To access the student administration portal, simply click here: Student Administration.
To access your enrolment terms and conditions, simply click here: Enrolment Terms and Conditions.
Training of any sort within the health or disability services industry can involve moderate physical activity, including kneeling and bending. Intelligent Training Solutions does not accept any responsibility for any harm suffered by you as a result of your participation in the course. If you have any special needs (including those in relation to Language, Literacy or Numeracy), a relevant disability or condition, or any other concerns, you should raise these prior to enrolment.
COURSE OUTLINES
Even though any type of training in workplace safety is a serious matter, we pride ourselves on our energic, practical and engaging format that simulates real working scenarios. Our courses contain a lot of valuable content to ensure participants remain engaged rather than listening to war stories of the trainer's past experiences. Unlike many other providers, our trainers are highly qualified and accredited nurses and industry personnel and are all currently working in their fields. Our standards for trainers are high to ensure that the information you receive during this course is current, practical, and not just taught by anybody holding the accreditation. We believe in providing highly qualified trainers with real and current industry experience.
As a brief overview, the following list of topics is taught and assessed throughout this course. 
| TOPICS ROW 1 | TOPICS ROW 2 | TOPICS ROW 3 | TOPICS ROW 4 | TOPICS ROW 5 |
| --- | --- | --- | --- | --- |
| MEDICATION LAWS | ROLES & RESPONSIBILITIES | DUTY OF CARE | ASSISTANCE PREPARATION | CLIENT ASSESSMENT |
| ASSISTING CLIENTS WITH SELF-MEDICATION | SEVEN RIGHTS OF MEDICATION | ASSESSING THE ENVIRONMENT | CLIENT COMMUNICATION | CHECKING AND COMLETING DOCUMENTATION |
| INFECTION CONTROL | SUPERVISE AND RECORD | STORAGE, SAFETY AND SECURITY | CLEANING, HANDLING WASTE, UNUSED MEDICATIONS | COMMON MEDICATIONS |
| UNWANTED EFFECTS, SEVERE REACTIONS, CONTRAINDICATIONS | METHODS OF DELIVERY (ORAL, SKIN MEDS ETC...) | MEDICATION INCIDENTS | MEDICATION ERRORS | CONTAMINATED MEDICATIONS |
COURSE FEES
The enrolment fee for this course is $65 per person.
A 20% discount per enrolment may be applied for corporate bookings of ten participants or more in a course. 
COURSE VALIDATION PERIOD - REFRESHER TRAINING
THIS CERTIFICATION IS VALID FOR: 1 YEAR *
*It is important to note that the 1-year validation period of this accreditation is industry-based and not established by a Government regulation or Standard. We strongly recommend checking with your employer to ensure that you meet their internal policies and procedures.
OUR ENROLMENT PROCESS
Once you have completed your enrolment form online, the following process is applied:
STEP 1: You will receive a confirmation text message (SMS) from our office informing you that we have received your enrolment form. Text messages may take between 1 to 24 hours to arrive as we only send you this message once our enrolment team have your enrolment form in hand.
STEP 2: You will receive two emails from our enrolments team. These emails include:
A welcome letter containing information about your course, including your trainer's contact details, the location of your training, the time your training will commence, and any other important information we deem relevant to your course.

A tax invoice or receipt.
Please remember to check the spam or junk folders.
STEP 3: In the final step, you receive a text message (SMS) from our enrolment team confirming that your enrolment has been processed and completed. This text message will list any emails we have sent you.
IMPORTANT NOTE: IF YOU DO NOT RECEIVE THE EMAILS MENTIONED IN YOUR FINAL TEXT MESSAGE, YOU MUST CONTACT OUR OFFICE.
STUDENT SUPPORT
Student support is a cornerstone of our organisation. Whether you are a full-time, part-time or blended delivery student, you will always have access to your course trainers or student support officers. How you engage in our services (daily, once a week or in blocks) is up to you.
Intelligent Training Solutions can provide you with scheduled or flexible student support sessions. Support for this course is available in the following formats and times:
| TYPE OF SUPPORT AVAILABLE | DAYS AVAILABLE | TIMES AVAILABLE |
| --- | --- | --- |
| PHONE SUPPORT | MON, TUE, WED, THU, FRI | 8.45am to 4.45pm |
| EMAIL SUPPORT | MON, TUE, WED, THU, FRI | 8.45am to 4.45pm |
| LIVE VIDEO CHAT | MON, TUE, WED, THU, FRI | 8.45am to 4.45pm |
| FACE TO FACE | MON, TUE, WED, THU, FRI | 8.45am to 4.45pm |
| AFTER HOURS | MON, TUE, WED, THU, FRI, SAT | BY APPOINTMENT |
PLEASE NOTE: Responses to email support requests will occur during the times stated above; however, responses may be delayed up to 24 hours. If your support enquiry is urgent, we recommend calling us.
VALUE ADDED ITEMS
Once you have successfully completed the requirements of this course, you will receive the following as part of your course:
A PDF Certificate of Completion – (Verification of Competence) will be

sent directly to your email. A printed copy can be purchased upon request.
We will also add you to our register to receive FREE reminders that you may be due for refresher training. This is a free service offered by Intelligent Training Solutions to assist you in staying up-to-date and current with your accreditation.
DELIVERY LOCATIONS
The delivery of this course will take place at the Intelligent Training Solutions Training Centre, located at Tenancy 7, 16a Keilor Park Drive, Keilor East, Victoria 3033. On-site delivery can also be arranged for groups or corporate clients.
ASSESSMENT INFORMATION
This course is formally assessed. The assessment will be based on competency-based training (CBT) principles. A successful outcome for this course will be determined by a range of different methods, including:
Either (one or the other) an online or written submission of work

Observation of simulated and practical activities

Structured questioning or discussions.
COURSE, EMPLOYMENT AND SOCIAL PATHWAYS
EDUCATIONAL PATHWAYS
Participants wishing to continue with their professional development can view our range of disability support VOC courses by clicking: Disability and Aged Care VOC Courses
RECOGNITION OF PRIOR LEARNING (RPL)
Recognition of prior learning for this course will be offered by way of Assessment Only. Applicants will need to undertake the theory and practical assessment tasks to be deemed competent in this course.
Standard fees will apply. Further information is available by contacting our office.
YOUR RIGHTS AS A STUDENT
You have the right to complain about the performance of our administration services, trainers or assessors.

You have the right to appeal the assessment decision made by our trainers. Please refer to our appeals policy in this website's student administration section.

You can view our complaints and appeals policies by visiting the student administration section of this website.
RESOURCES AND TEXTBOOKS
Intelligent Training Solutions will provide you with all the required resources and texts on the day of your course.
CERTIFICATE OF COMPLETION - VERIFICATION OF COMPETENCE
Once you have completed and passed this course, you will be issued a Certificate of Completion (Verification of Competence Certificate) within 30 days. Your Certificate will list that you were formally assessed against the Assisting Clients with Medications course, together with the list of topics taught during the course.
PLEASE NOTE: Intelligent Training Solutions aims to issue certificates within 48 to 72 hours from the successful completion of your course; HOWEVER, failing to provide our office with your correct details or a failure to pay your invoice on time will delay this process.
If you require your certificate urgently for any reason, please inform your trainer on the day of your training session so they can attempt to make the required arrangements for you.
CANCELLATION POLICY
We have a general set of terms and conditions, which can be viewed here: ENROLMENT TERMS AND CONDITIONS.
To summarise our cancellation and refund terms and conditions, in short, We are unable to refund monies for students who do not turn up for class. Course fees will not be refunded if received within eight days of your course commencement. Intelligent Training Solutions has already secured the required trainers, training venues, course resources and printed materials for your attendance on the course. Your enrolment has been taken into account during this preparation stage; therefore, course fees WILL NOT be refunded.
Any student who enrols in a course less than eight days from the proposed course commencement date will not receive a refund in accordance with Clause 4.3.
PLEASE decide carefully when enrolling in a course with less than eight days between your enrolment and the commencement of the course. Intelligent Training Solutions does not have a cooling-off period for this course. Once your enrolment is processed, all payments made are non-refundable.
NOTE: WITHDRAWING FROM THE COURSE AT THIS STAGE WILL RESULT IN A VACANT POSITION WITHIN THE COURSE AND WILL DEPRIVE INTELLIGENT TRAINING SOLUTIONS AND THE COURSE OF THE REVENUE IT WOULD PROVIDE. 
Click the link above to view our full list of terms and conditions.
FREQUENTLY ASKED QUESTIONS (FAQs)
Here are a few of our most frequently asked questions on this course; please click on any questions below to expand the content. 
WHAT IS INVOLVED WITH THE 2HR IN-CLASS (FACE-TO-FACE) TRAINING SESSION?
The face-to-face training session is a fun, interactive, hands-on session that covers all the practical and theory elements of the Assisting Clients with Medication course. Information is presented to you in a conversational delivery approach, with lots of real-world scenarios, enhanced video, modern presentations and, most importantly, a direct focus on practical, easy-to-implement approaches and techniques.
GROUP BOOKINGS
PRIVATE & CORPORATE BOOKINGS ARE AVAILABLE ONSITE
Onsite training is a convenient and flexible training solution for your workplace or community group.
Intelligent Training Solutions brings the training to you wherever and whenever you need it, with onsite delivery available six days a week for 50 weeks of the year!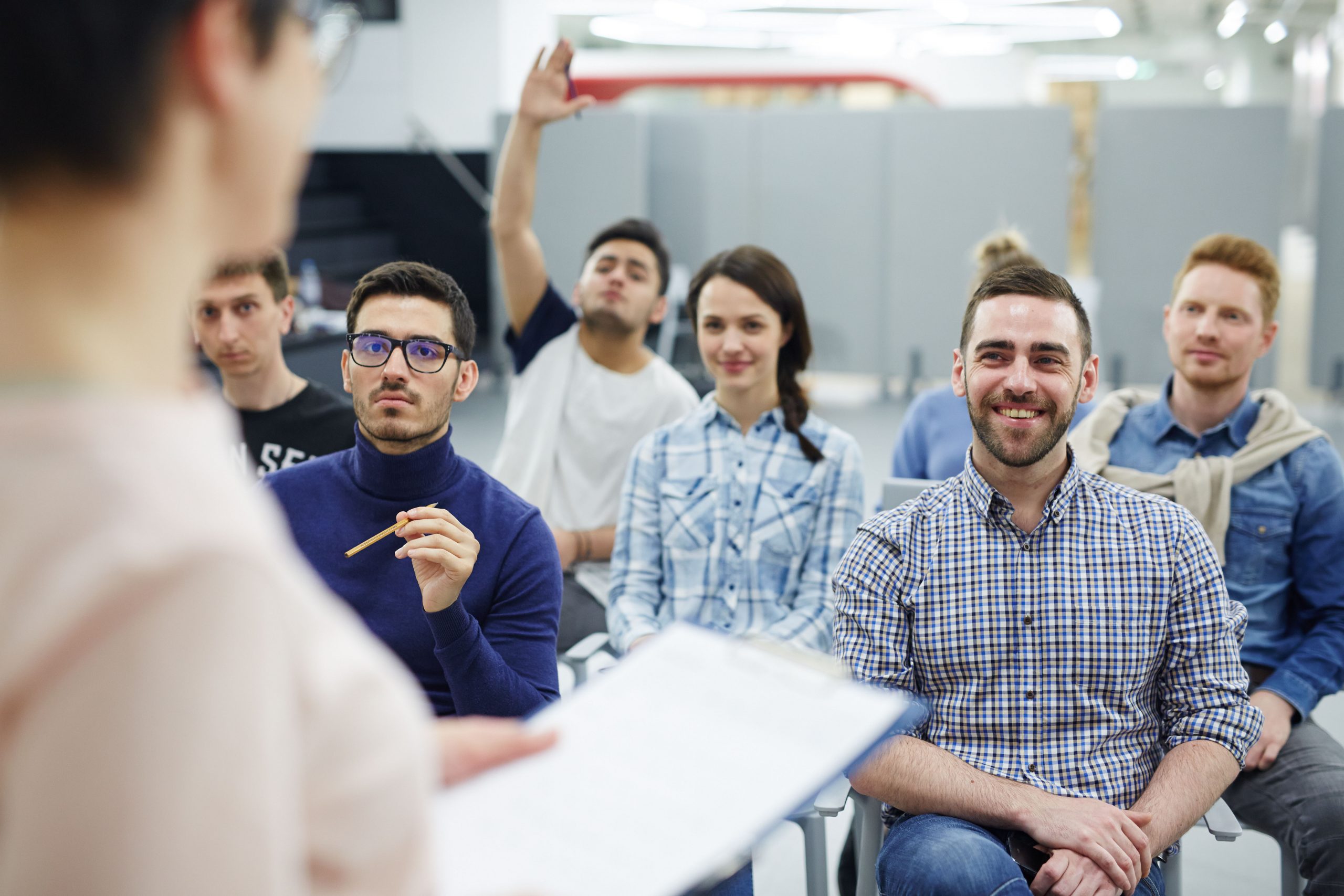 LIVE STUDENT FEEDBACK FROM GOOGLE
We strongly recommend checking out the reviews past students have left us on Google. We believe that live reviews and ratings speak volumes compared to the static snippets of favourable reviews most other training providers put on their websites. Below is a live feed from our Google reviews. This is an unfiltered feed. The reviews listed below are from students of every course we deliver. If you wish to find a specific review on a course you are interested in, you may need to look through the list. 🙂