Intelligent Training Solution is a Registered Training Organisation (RTO No. 22570). Enrolling with us means you will study with a Nationally Accredited Training Provider and not a third-party provider or a 'Partner of an RTO'. Find out why this is important! 
DEFENSIVE DRIVER COURSE AND SCHOOL IN MELBOURNE
ONE-ONE-ONE DEFENSIVE DRIVER COURSE (ON-ROAD)
Actual in-vehicle delivery time will depend on participant engagement, usually 4 hours.
Chances are, you have landed here looking for a defensive drive course for yourself or someone important to you. We know that searching through endless websites can be confusing and stressful, and unfortunately, choosing the wrong defensive drive course choice can raise a person's crash risk instead of reducing it.
Intelligent Training Solutions offers several defensive driver courses; however, none are as popular and pertinent as our on-road, one-on-one defensive drive course. Nothing beats a one-on-one training environment for a personalised, flexible, and focused approach to training where the trainer and student work together to create that interactive learning environment with the aim of developing a better, safer driver.
The true definition of defensive driving is about anticipating road and traffic hazards and responding to them ahead of time. Research and common sense have shown us that the best way to avoid accidents is to become a smarter driver, allowing you to protect yourself and others from dangerous and unexpected driving situations. Not every scenario can or is best simulated with traffic cones, in a car park, or on a racetrack; however, learning in different real-time environments, in everyday traffic conditions allows our trainers to teach you pro-active crash-reducing techniques and skills while providing you with the confidence needed on our roads. 
'We ask our trainers to provide the learning pathway and the student to identify what's important to them.'
This course is suitable for:
Any person who has been ordered by a court of law, or any person who decides to voluntarily undertake a defensive driver course before making an appearance at a Magistrates court or legal process.

Any learner, probationary, or fully licenced driver wanting to change their driving behaviour so they can improve their on-road safety.

Any learner, probationary, or fully licenced driver wanting to reduce their vehicle running costs, making their driving cheaper!
Upon successful completion, you may be issued a certificate of driving competence, assessment records, and a detailed individual report containing the driving competencies achieved throughout your course.
COURSES ARE CONDUCTED MONDAY THROUGH TO SATURDAY.
CORPORATE OR GROUP BOOKINGS ARE AVAILABLE ON REQUEST
ENROL IN A ON-ROAD DEFENSIVE DRIVER COURSE
Did you know!
No matter how ambitious your life goals are, the moment you are involved in a serious road trauma crash, your life will never be the same.  Studies have proven people involved in serious road trauma crashes are more susceptible to loss of employment. On average, these people remain unemployed for 12 months longer, and when they finally do return to work, they return to work on reduced wages, reduced job functions and experience a life-long reduction in income.
Reducing your chance of traffic fines, maintaining your demerit points and enjoying reduced vehicle operating costs make a lot of financial sense. Learning proven, proactive driving systems and techniques that reduce your chance of a crash is a sensible investment in yourself or in a loved one. For Melbourne's top defensive driving course, get in touch with Intelligent Training Solutions.
WHY CHOOSE INTELLIGENT TRAINING SOLUTIONS?

Intelligent Training Solutions is a Registered Training Organisation (RTO) that delivers defensive driver training courses without comparison. Here is a short list of why people choose an Intelligent Training Solutions Defensive Drive Course:
Your confusion ends here, read the information below, select your course, and book yourself in!
SPECIFIC COURSE INFORMATION
For more information and detail on this course and on how Intelligent Training Solutions intends to deliver this course to you, please click on any heading below to expand the content. 
COURSE DURATION
STUDENT INVESTMENT: Face-to-Face: 4.5 hrs* 
Actual in-vehicle delivery time will depend on participant engagement, usually 4 hours.
PRE-REQUISITES & COURSE ELIGIBILITY CRITERIA
PRE-REQUISITES
Students must have the following:
Possess a current and unrestricted Australian learners permit or driver's licence.

An active and working email address/account.

Photo ID to confirm your identity is required on your training day. 

Appropriate clothing and footwear. Closed-toe shoes are a must.
It is recommended that participants are 18 years of age; however, participants 16 years or older can undertake this course.
RECOMMENDATIONS.
Before you enrol into this course, you may wish to check out the student administration section of this website for the terms and conditions you are bound by when you enrol on one of our courses. The information within this section will highlight any expectations we will have from you and provide you with a clear understanding of your required commitment to your enrolled course. To access the student administration portal, simply click here: Student Administration.
To access your enrolment forms terms and conditions, simply click here: Enrolment Terms and Conditions.
The training offered by Intelligent Training Solutions provides you with the skills, knowledge, and confidence to become a better, safer driver. Intelligent Training Solutions accepts no responsibility for the subsequent actions of participants.
On-road driver training involves moderate physical activity and contains a level of risk as you will be dealing with members of the public while driving on public roads. Intelligent Training Solutions makes every effort to maintain a safe learning environment, up to and including providing dual controls vehicles if requested by you. Intelligent Training Solutions does not accept any responsibility for any harm suffered by you as a result of your participation in the course. If you have any special needs (including those in relation to Language, Literacy or Numeracy), a relevant disability or condition, or any other concerns, you should raise these prior to enrolment.
COURSE OUTLINES
Driven by research and our unique industry experience, your course will include:
The emerging importance of driver psychology

The latest information on driver distraction

The connection between ECO driving and reduced crash rates

The latest information on fatigue management

Road rule updates

Defensive and best practice driving strategies
COURSE FEES
The enrolment fee for this course is $398 per person.
OUR ENROLMENT PROCESS
Once you have completed your enrolment form and it has been successfully submitted and received by our office, the following process is applied:
STEP 1)
You will receive a confirmation text message (SMS) from our office informing you that we have received your enrolment form and are about to process it.
NOTE: This text message may take between 1 to 12 hours to arrive as this message is only sent once our team have your enrolment form in their hands.
STEP 2)
During this step, you will receive between one or two emails from our enrolments team. These emails may include:
A welcome letter containing information about your course, your trainer's contact details, the location your training will take place, the time your training will commence, and any other important information relevant to your course.


A tax invoice and/or receipt; and finally
NOTE: It may take anywhere between 1 – 24 hours for our emails to arrive in your inbox during this stage. Please remember to check the spam or junk folders.

STEP 3)
During the third and final step in our enrolment process, you receive a final text message (SMS) from our enrolments team confirming that your enrolment has been processed in full. This text message will contain a list of the emails that we have sent you.

IMPORTANT: IF YOU DO NOT RECEIVE THE EMAILS MENTIONED IN YOUR FINAL TEXT MESSAGE, YOU MUST CONTACT OUR OFFICE.
STUDENT SUPPORT
Student support is a cornerstone of our organisation. Whether you are a full-time, part-time or blended delivery student, you will always have access to your course trainers or student support officers. How you engage in our services (daily, once a week or in blocks) is up to you.
Intelligent Training Solutions can provide you with scheduled or flexible student support sessions. Support for this course is available in the following formats and times:
| TYPE OF SUPPORT AVAILABLE | DAYS AVAILABLE | TIMES AVAILABLE |
| --- | --- | --- |
| PHONE SUPPORT | MON, TUE, WED, THU, FRI | 8.45am to 4.45pm |
| EMAIL SUPPORT | MON, TUE, WED, THU, FRI | 8.45am to 4.45pm |
| LIVE VIDEO CHAT | MON, TUE, WED, THU, FRI | 8.45am to 4.45pm |
| FACE TO FACE | MON, TUE, WED, THU, FRI | 8.45am to 4.45pm |
| AFTER HOURS | MON, TUE, WED, THU, FRI, SAT | BY APPOINTMENT |
PLEASE NOTE: Responses to email support requests will occur during the times stated above; however, responses may be delayed up to 24 hours. If your support enquiry is urgent, we recommend calling us.
DELIVERY LOCATIONS
Intelligent Training Solutions started as a workplace training organisation, delivering courses directly to clients at their own locations throughout Australia. Today on-site course delivery remains a strength of ours when it comes to helping businesses, large or small, find solutions to their own compliance or employment and training needs.
In Victoria, the Intelligent Training Solutions Training Centre delivers all public courses from Unit 74, 2 Cobham Street, Reservoir, Victoria 3073.
ASSESSMENT INFORMATION
During this course, students will be assessed on their driving, once at the beginning of the course and again at the end of their course.
As this course is non-accredited, there is no pass/fail grade.
YOUR RIGHTS AS A STUDENT
You have the right to complain about the performance of our administration services, trainers or assessors.

You have the right to appeal the assessment decision made by our trainers. Please refer to our appeals policy in this website's student administration section.

You can view our complaints and appeals policies by visiting the student administration section of this website.
RESOURCES AND TEXTBOOKS
Intelligent Training Solutions will provide you with all the required resources and texts on the day of your course.
CERTIFICATE OF COMPLETION
Once you have successfully completed this course's requirements, you will receive a PDF Certificate of Completion sent directly to your email.
NOTE: A printed Certificate can also be ordered at the time of enrolment or after the completion of your course via our online store. 
CANCELLATION POLICY
We have a general set of terms and conditions, which can be viewed here: ENROLMENT TERMS AND CONDITIONS.
To summarise our cancellation and refund terms and conditions, in short, We are unable to refund monies for students who do not turn up for class. Course fees will not be refunded for cancellations received within four working days of your course commencement date. The reason for this is that Intelligent Training Solutions has already secured the required trainers, training vehicles, course resources and printed materials for your attendance on the course; therefore, your enrolment has been taken into account during this preparation stage so course fees WILL NOT be refunded.
Any student who enrols in a course less than eight days from the proposed course commencement date will not receive a refund in accordance with Clause 4.3.
PLEASE decide carefully when enrolling in a course with less than eight days between your enrolment and the commencement of the course. Intelligent Training Solutions does not have a cooling-off period for this course. Once your enrolment is processed, all payments made are non-refundable.
NOTE: WITHDRAWING FROM THE COURSE AT THIS STAGE WILL RESULT IN A VACANT POSITION WITHIN THE COURSE AND WILL DEPRIVE INTELLIGENT TRAINING SOLUTIONS AND THE COURSE OF THE REVENUE IT WOULD PROVIDE. 
Click the link above to view our full list of terms and conditions.
GROUP BOOKINGS
PRIVATE & CORPORATE BOOKINGS ARE AVAILABLE ONSITE
Onsite training is a convenient and flexible training solution for your workplace or community group.
Intelligent Training Solutions brings the training to you wherever and whenever you need it, with onsite delivery available six days a week for 50 weeks of the year!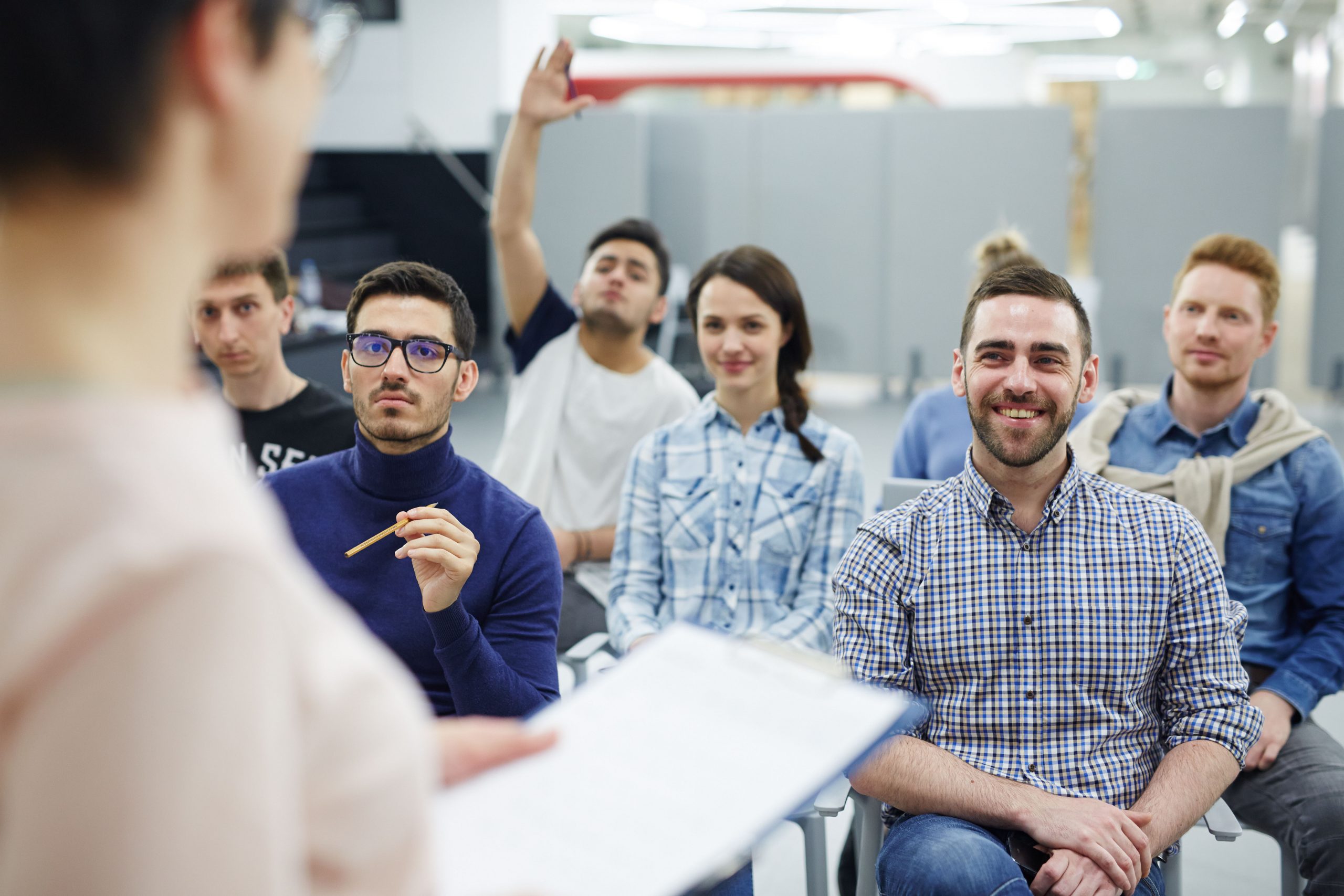 FREQUENTLY ASKED QUESTIONS (FAQs)
Here are a few of our most frequently asked questions on this course; please click on any questions below to expand the content. 
WHY IS THIS COURSE RIGHT FOR ME?
Driven by research and our unique industry experience, your course will include:
The emerging importance of driver psychology

The latest information on driver distraction

The connection of ECO driving and reduced crash rates

The latest information on fatigue management

Road rule updates

Defensive and best practice driving strategies
Governed by quality outcomes and the safety of our students.  You will benefit from our 1-to-1 in-vehicle trainer-to-student ratio.  It will be just you and your trainer.  Your training will be safer and more effective because your trainer will be sitting beside you!
Many traditionally delivered defensive driving courses have one trainer, on a whistle, 50 meters down the road and you, on your own, in a conga line of cars, with more time spent sitting and waiting for your short attempt at a driving exercise.  That approach is not associated with best practice education.
WHAT MAKES INTELLIGENT TRAINING SOLUTIONS DIFFERENT?
Many defensive driving schools throughout Australia are conducted by small businesses or driving schools that provide you with a value-added service. Their claim that an on-road course is better than an off-road course or vice versa is generally based on their business infrastructure, skills, knowledge, and abilities. The fact is that both types of courses, on-road and off-road, have an educational value and the determination on which course is right for you depends on your circumstances and individual requirements.
With over 25 years in the road transport driver training industry, Intelligent Training Solutions is one of the few course providers that is accredited as a Registered Training Organisation (RTO). All our professionally qualified instructors all hold a current vocational education and training/teaching qualification as well as specific Certificate IV in Transport & Logistics (Road Transport) driver trainer qualifications. Best of all, we deliver defensive driver courses to suit all needs ranging from one-on-one (on-road) courses to traditional on-track courses.
LIVE STUDENT FEEDBACK FROM GOOGLE
We strongly recommend checking out the reviews past students have left us on Google. We believe that live reviews and ratings speak volumes compared to the static snippets of favourable reviews most other training providers put on their websites. Below is a live feed from our Google reviews. This is an unfiltered feed. The reviews listed below are from students of every course we deliver. If you wish to find a specific review on a course you are interested in, you may need to look through the list. 🙂
FOR THOSE INTERESTED
FIRST AID KITS, TECHNICIAN STARTER KITS, & AEDS AVAILABLE TO PURCHASE IN OUR ONLINE STORE 
[ec_product productid="301″ style="1″]
[ec_product productid="347″ style="1″]
[ec_product productid="303″ style="1″]