HLTAID001 Provide Cardiopulmonary Resuscitation
Annual CPR Refresher Course
This 3.5-hour course covers the skills and knowledge required to provide Cardiopulmonary Resuscitation (CPR). This unit of competency can be completed on its own and is the annual CPR refresher required to maintain the currency of your First Aid Certificate.
The unit will provide you with the knowledge, skills, and confidence to perform Cardiopulmonary Resuscitation (CPR) in accordance with the Australian Resuscitation Council Guidelines until emergency assistance arrives. This course will also assist you with meeting your workplace requirements and WorkSafe obligations.
The following Nationally Accredited Unit of Competence is included in this Certificate:
| | |
| --- | --- |
| Core Unit | Unit Name |
| HLTAID001 | Provide Cardiopulmonary Resuscitation (CPR) |
Course Pathways
For those participants wishing to continue with study after achieving the Provide Cardiopulmonary Resuscitation (CPR) certificate can do so by undertaking the HLTAID003 Provide First Aid Certificate.
Course Duration
Our Provide CPR course is delivered, face to face in 3.5 hours. During this time you will undertake both the theory and practical components of this Certificate.
Prior to Enrolling
Prior to enrolling in to this course, you may wish to download a copy of the Intelligent Training Solutions Information Handbook. The information found in this document will highlight any expectations we will have from you and provide you with a clear understanding of your required commitment to this course. This document can be obtained by contacting our office or is available for download from this website in the right-hand side menu bar.
Items you will receive on this course
Once you have successfully completed this course you will receive the following items:
FREE access to our online student portal allowing you to re-visit the information and videos at any time for any reason.

A PRINTED personalised plastic wallet-sized card, this card contains your course information, your details, your course and CPR expiry date and an emergency DRSABCD action plan.

A keyring resuscitation mask (Valued at $6.99)

A Transcript of Results and a Secured PDF (electronic copy) of the Certificate of Completion for:
Please note: Once you have satisfied all the requirements of this course and made payment of your course fees, your certificate will be emailed to you. If you require your certificate urgently for any reason please inform your trainer so that they can make the required arrangements.
2019 Course Fees
2019 Course Dates
How to Enrol
Online Enrolment: Available | Manual Enrolment: Available
Applicants wishing to enrol into this course will need to complete an enrolment form. This can be achieved either online, in person or by downloading and printing the PDF version.
To get a PDF version of the enrolment form just click the 'ITS Enrolment Form' button located on the right-hand side menu bar, alternatively, you may wish to speak with one of our team during business hours.
To enrol online simply scroll through the available course dates above and then click the 'Enrol Now' button associated with the course you wish to enrol into. To get a PDF copy of the enrolment form, click the 'Course Enrolment Form' button from the right-hand side menu bar, alternatively, you may wish to speak with one of our team during business hours.
This Course Covers
How to properly assess an emergency situation
DRSABCD
CPR techniques on adults, children, and infants
Using and Automated External Defibrillator (AED) on both adults and children
Basic anatomy and physiology
Legal responsibilities of a first-aider and much more!
Even though the information taught in a first aid and CPR course is serious, our courses are fun, practical and engaging. They contain a lot of valuable video content to ensure you remain engaged with the content.
Unlike many other first aid providers, all our trainers are either qualified division 1 nurses, emergency service workers or paramedics. We do this to ensure that the information you receive during this course is current, practical and of a high standard.
Training Venues
Intelligent Training Solutions is able to deliver this course at your workplace, your own training venue or community function center. Intelligent Training Solutions also delivers this course in the following training locations around Victoria. You can come and complete your course with us at any of the following locations:
Attwood, Victoria
Preston, Victoria
Riddells Creek, Victoria
Gisborne, Victoria
Romsey, Victoria
Lancefield, Victoria
Epping, Victoria
Kyneton, Victoria
Sunbury, Victoria
Melbourne CBD and many, many more places.
Group Bookings
If you have a group of people that would like to enrol into this course please let us know and we will make the necessary arrangements for you. We specialise in corporate bookings and are flexible and dynamic to accommodate your organisational requirements.
Enquire Now for Group or Company Bookings
Course Entry Recommendations
This is an open certificate. We encourage everybody to undertake this certificate in order to learn the life-saving skills taught in this course. Participants should have basic Language, Literacy, and Numeracy skills and have the physical ability to manage CPR and other First Aid situations. Participants must be 15 years or older.
Assessment Methods
This unit of competency will be assessed. The assessment will be based on the principles of competency-based training (CBT). A successful outcome for this certificate will be determined by a range of different methods including online or written work, observation of simulated and practical activities, and structured questioning or class discussions.
Recognition of Prior Learning (RPL)
RPL for this certificate will be offered by way of an assessment only. Applicants will need to undertake both the theory and practical assessment tasks in order to be deemed competent in this course. Standard fees will apply. Further information is available by contacting our office.
Terms and Conditions
The training offered by Intelligent Training Solutions provides the skills and knowledge to properly administer CPR and First Aid assistance but does not constitute a medical qualification. Intelligent Training Solutions accepts no responsibility for the subsequent actions of participants.
CPR training involves moderate physical activity including kneeling and bending. Intelligent Training Solutions does not accept any responsibility for any harm suffered by you as a result of your participation in the course. If you have any special needs including those in relation to Language, Literacy, or Numeracy, a relevant disability or condition, or any other concerns you should raise these with us prior to your enrolment.
Refunds and Cancellation Policy
Please note we are unable to refund your money to you if:
You change your mind for any reason within seven (7) days prior to the course commencement. In the event you enrolled into this course within the 7 day period you will be given a 24 hour cooling off period. After the 24 hours cooling off period has passed, no money will be refunded.
If you are required to leave class through the duration of the course and therefore are unable to complete the course.
Additional information on the ITS refund policy can be found on the ITS Enrolment Form, ITS website, or the Information Handbook.
Student Rights
You have the right to complain about the performance of our administration services, trainers or assessors
You have the right to appeal the assessment decision made by our trainers. Please refer to the ITS Appeals Policy located on this website.
You can view our Complaints and Appeals policies by downloading our Information Handbook or by clicking the links found in the right-hand side menu bar on this website.
What happens after I submit my Enrolment Form?
Once our administration staff receive your enrolment form the following will take place:
The arrival of your enrolment form will be confirmed via a text message sent to your mobile phone number.
You will be sent up to three (3) emails from our office. These emails will contain:

A welcome email which will contain the contact details of your trainer, your course details, your courses location details including address and time of commencement and who to contact in the event you require any assistance or support prior to the course.
A TAX Invoice or Receipt
An email containing information about your USI

A text message that will confirm your enrolment into the course and the number of email we sent you will then be sent to your mobile number.
NOTE: If you wish to have access to the ITS Student Portal in order to view our first aid presentations, please contact your trainer or the ITS office as access will be arranged. Information regarding the student portal can be found in the ITS Information Handbook.
REMEMBER: You do not require access to our Portal for this course however if you wish to refresh your memory on the other aspects of First Aid you may do so free of charge.
Required Resources and Book List
ITS will provide you with all the required resources and books on the day of your course.
Student Required Equipment
It is recommended that you provide the following:
Working pens and highlighters for use on the course.
A4 lined workbooks for taking notes (minimum 150 pages)
An active and working email account
Photo ID to confirm your identity.
Upon Successful Completion of this course
Upon the successful completion of this accredited certificate you will receive a Transcript of Results and Plastic wallet sized card together with a secured PDF (digital) Certificate that contains your name and your course information. The plastic card will be mailed to you once you have completed your course. Your Certificate of Completion will be emailed to you. You may request a printed copy of your Certificate at any time. Printed Certificates will incur a $5.00 administration and postage fee for regular post.
All printed documentation will be mailed to the address on your enrolment form using the Australia Post service. Delivery of these documents may take between 2 to 14 days depending on the mail service. Emailed documents will be sent to your email address within 24 hours from the time your assessor submits your results.
ITS has worked and delivered courses to:
Attwood House Community Centre
Braybrook Secondary College
Dig Rite
Tree House Early Learning Centre (Ascot Vale)
Futuretek Communications Pty Ltd
Gisborne Montessori School
Essendon Keilor College
Fit 2 B Australia
Lalor Secondary School
Monbulk Secondary College
Macedon Ranges Further Education Centre
Thornbury Secondary College
Lyndale College
Alia College
Euroa Secondary College
Oberon High School
St. Bernards College
Whitefriars College
Kambrya College
Rowville Secondary College
Riddells Creek Neighborhood House
Notre Dame College
Casterton Secondary College
Ashwood College
Orimo Women's
Brunswick College
Broadford College
Avila College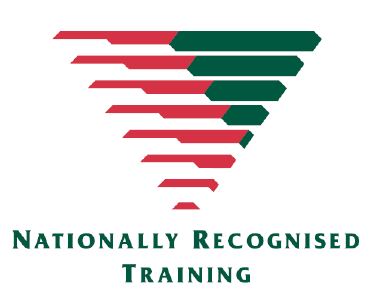 This page was last updated on the Tuesday 22nd January 2019