Become a Car Driving Instructor in SOUTH AUSTRALIA with the NEW TLI41218 Certificate IV in Transport and Logistics (Road Transport – Car Driving Instruction)
 Our next full-time course will commence on February 2019 OR enrolments into our blended delivery course are accepted all year round.
Did you know that Intelligent Training Solutions now delivers the Car Driving Instructor Course in South Australia with enrolments into the other states available throughout 2019. Click on your state below to view the relevant course information.
Australia - CDI
Thank you for taking an interest in our Certificate IV course in Car Driving Instruction. The ITS team consist of driver training professionals working across South Australia. The car driving instructors course offers participants an insight into small-business, allowing each student to graduate ahead of the driver training pack.
Upon successful completion, you can commence full time, part time, casual or self-employed work. This accredited course includes the skills and knowledge required to become a Qualified Driving Instructor (also known as a Driver Trainer or Motor Driving Instructor (MDI)) able to seek employment in fields such as Pre-Driver Education, Learn to Drive and Defensive Driver Training. Our course includes the following Nationally Accredited Units of Competence:
| | |
| --- | --- |
| Core Units | Unit Name |
| BSBRKG304 | Maintain business records |
| TAEDEL301A | Provide work skill instruction |
| TAEDES401A | Design and develop learning programs |
| TLIC1051 | Operate a commercial vehicle |
| TLIC3036 | Apply safe car driving behaviours |
| TLIF1001 | Follow work health and safety procedures |
| TLIG2007 | Work in a socially diverse environment |
| TLII1002 | Apply customer service skills |
| TLIL2060 | Complete induction to the transport industry |
| TLIL4009 | Manage personal work priorities and professional development |
| TLIM0001 | Conduct learner driver training |
| TLIM4001 | Develop safe car driving behaviours in others |
(This course is from the TLI Transport and Logistics Training Package)
The TLI41218 qualification is required by anybody wishing to apply for a MDI (Motor Vehicle Instructors) licence with the DPTI (Department of Planning, Transport and Infrastructure). This course has been developed to provide you with the information, training and skills you will require to become a professional motor driving instructor allowing you to start work immediately, turning you into a valuable asset to any driving school or driver training business.
Course and Employment Pathways
By completing this course you will start your pathway to becoming a fully qualified driving instructor. Once qualified, you will have the choice of starting your new career as a full time, part time or casual employee of a driving school or as an independent driving instructor working for oneself.
Enrolment Options
We have two different enrolment options when it comes to enrolling into this qualification. We suggest contacting our office to discuss these options in detail. Click on the options below for specific information.
Click Here for information on our FULL-TIME Course
Our Full-Time course is conducted Monday to Friday for a period of eight weeks excluding public holidays. Applicants are provided with an additional 5 weeks of self-paced (flexible) learning if required.
Click Here for information on our BLENDED DELIVERY COURSE
Enrolments into our Blended Delivery course are accepted at ANYTIME with the official start day of any blended delivery course being the first Monday of each month. Call us for more information.
Our second and extremely popular option is our blended delivery course which provides our learners with both time and flexibility to complete this qualification. This option combines both self-paced learning together with face to face classes. An ITS blended delivery course allows students to complete the theory components of any subject in the comfort of your own home by viewing our presentations and watching our videos or by participating in our scheduled webinars. If you are unable to participate in our webinars don't worry, they are recorded and placed on our student portal for you to view at any time night or day 24/7, Our webinars cover course content and provide you with clear detail on the requirements of each student assessment.
You will be able to complete the practical components of this course by attending our scheduled face to face training sessions conducted every Saturday between the hours of 8.00am to 4.30pm. Weekdays are also available and will be scheduled as required.
For more detailed information about how an ITS blended delivery course works please click on the "Blended Delivery Courses Explained" link below.
What is blended delivery and how does it work?
Blended Delivery Courses Explained
What is blended delivery?
An ITS Blended delivery course is a flexible approach to teaching and learning that uses a combination of online, personal study and face to face classes.
What are the benefits of blended delivery?
There are a number of benefits to the blended delivery approach to education and training both in the workplace and for individuals.
Blended delivery improves access to training for individuals by giving them the flexibility and freedom to learn anytime, anywhere. Blended delivery also provides students with control over the pace of their learning so that difficult concepts can be reviewed as often as required.
The benefits for employers are many. Employers are able to save time, money and more importantly, human resources allow them to up-skill their staff without huge amounts of downtime in productivity.
Who should use a blended delivery approach?
Those who will benefit the most from a blended delivery approach are:
Employers that want to ensure they are meeting their obligations under the new workplace health and safety regulations;
Any individual that requires "gap training" following changes to industry standards that might mean they would no longer be deemed competent;
Any individual that wants to up-skill or demonstrate their skill level and competency to a prospective employer.
Any individual that wants to change careers but can not afford to take time from paid employment
When can I enrol into a blended delivery course?
The great news about a blended delivery course that you can enrol anytime you like. Scheduled sessions commence the first Monday of each month. Call us for more information.
How does blended delivery work for the Car Driving Instruction Course?
Upon enrolment, you will also be issued with a personalised training plan. Your training plan will guide you through the course and inform you of the sequence you should be learning the course subjects in. Once enrolled you will be provided with access to our Student Portal which contains our learning materials, videos and webinars. You will also have the ability to download your student assessments.
As you progress through the course our trainers will remain in constant contact with you in order to ensure your on track and on the move.
Certain subjects in this qualification require practical training and assessment such as the "Apply Safe Car Driving Behaviours" subject. Our practical training and assessments are conducted at our Preston training facilities although we have been known to deliver our practical sessions all across the State of South Australia.
How is blended delivery supported?
Enrolled students will have the option of participating in scheduled webinar sessions conducted every Thursday night from 7.00pm to 9.30pm which allows you to communicate and participate with our trainers and other students enrolled into this qualification from the comfort of your own home. The attendance of each webinar session is not compulsory however is a great option to remain on track and progress through the course. Our staff will make weekly contact with you through your course to ensure that you are supported and able to move forward at a pace that suits you.
For the students that like that personal touch, our training office in Glenelg is available to our blended delivery students every Friday by appointment only. This provides our students with the face to face support and training that they would traditionally enjoy from a full-time course.
What is the quickest amount of time I can complete this qualification in?
Due to the nature of this course and the amount of information we provide you in order to successful start your new career, most learners will need a minimum of 7 weeks to complete this course. As with any online or blended delivery course, the amount of time required to complete a qualification depends directly on the amount of time you dedicate to your study.
What is the maximum amount of time I can take to complete this qualification?
Your enrolment into this course is for a maximum period of 12 weeks. Extensions may be granted however must be made in writing and approved by Intelligent Training Solutions. Additional fees may apply for extensions to enrolment. Please refer to our information handbook and enrolment form for additional information.
What happens if I don't have a working computer at home?
Don't have a working computer at home? No problems… You can rent one from us for only $20.00 per week*. Conditions apply. Speak with our staff for more information.
*A $200.00 bond is required for all laptop rentals.
Sounds great, what's next?
Our courses are informative, engaging and practical, furthermore our professional network of past and present students together with our industry links will provide you with the latest updates, general information and employment opportunities well beyond your time with us on the course.
If you are interested in our blended delivery course why not make an appointment to see us and be shown around our Student Portal even have a chat with our trainers. Contact us for more information.
ITS Student Portal – A Quick Glimpse
We are both proud and confident to say that we would have the most unique, informative and interactive Student Portal in Australia for this qualification! We have worked tirelessly on our student portal to provide you with an educational pathway that delivers more variety, interactivity and meaningful information using a variety of platforms than any other provider. We have quite literally picked up our full-time course and placed it on our student portal where you can access it at any time and in any place.
Over the years we have created in-house learning materials that include presentations, animations, videos, recorded webinars, live webinars, industry approved texts, additional support materials and much, much more to ensure that our blended delivery course delivers you the same learning, qualification, employment outcomes and opportunities when compared to our full-time course.  Best of all, we have put the hard work into our Portal and materials to ensure that your experience on this course is simple and stress-free. You will be provided with a clean, easy to use and simple to navigate Portal were the information you need is never more than three (3) clicks away. Our course contains materials for all learning styles (Auditory, Visual, Kinesthetic) yet you will never need to learn how to use different computer programs or platforms as our Portal handles it all.
Our blended delivery course is NOT an online course where you are left to your own devices to become overwhelmed and uninspired to complete the course and gain the qualification. It is NOT just another student portal where endless amounts of text and data have been dumped and left to die along with your chances of becoming a successful driver trainer.
Our portal will provide you with access to everything you require to successfully complete the different sections of the qualification at your convenience. You will regularly have contact with us and access to unparalleled support to fill in any gaps.
Student Support
Student support is a cornerstone of our organisation. Regardless if you are a full time, part time or blended delivery student, you will always have access to your trainers. Whether you wish to engage our services on a daily basis, once a week or in blocks is up to you. We have scheduled student support times as well as an ability to generate a support service at any time via our website. Support for this qualification is available in the following formats and times:
Phone Support available 6 days a week, 9.30am to 8.00pm (Monday to Thursday), 9.30 to 5.30pm (Friday), 8.00am to 12.30pm (Saturday)
Email Support available 6 days a week, 9.30am to 8.00pm (Monday to Thursday), 9.30 to 5.30pm (Friday), 8.00am to 12.30pm (Saturday)
Live Online Video Support (Webinar or AnyMeeting), available on request
Face to Face Support, available on the day of your practical sessions, Friday's and on request.
Prior to Enrolling
Prior to enrolling into this course please ensure that you have downloaded a copy of the ITS information handbook. The information found in this document will highlight any expectations we will have from you and provide you with a clear understanding of your required commitment to this course. This document can be downloaded from the "Quick Links" menu bar located on the right-hand side of this page.
South Australian Course Fees for 2019
Click here for Payment Plan Options:
Instalment Structure for FULL FEE students.
OPTION 1)
| | | |
| --- | --- | --- |
| Instalment Structure | Amount to Pay | Participate In |
| Initial Payment | $1,285.00* | On Enrolment |
| 1st Installment | $1,285.00 | 21 days from enrolment |
| 2nd Installment | $1,285.00 | 42 days from enrolment |
| 3rd Installment | $1,284.00 | 63 days from enrolment |
| Total | $5,139.00 | |
OPTION 2)
Instalment Structure
Amount to Pay
Participate In
Direct Debit Payments
$385.00
Weekly Payments

(Fortnightly payments are also available)

Total
$5,139.00
*NOTE: Your enrolment into this course is not valid until the initial payment has been made.
** Direct Debit payments may vary depending on whether you select weekly or fortnightly payments.
How to Enrol
Applicants wishing to enrol into this course must complete the enrolment process. To enrol online simply click the button below of the course you wish to enrol into. To get a PDF copy of the enrolment form simply click the 'download enrolment form' link.
Online Enrolment: Available
Enrol offline: download enrolment form
Enrolment Process
Once you have completed our enrolment form and it has been submitted to our office either electronically or via the post the following process is applied when you enrol into any ITS course:
You will receive a confirmation text message (SMS) from us to inform you that we have received your enrolment form. This text message may take between 1 to 12 hours to arrive as this message is only sent once our team have your enrolment form in hand.
You will receive a bunch of emails from us. These emails may include: (These emails may take between 1 to 24 hours to arrive from the confirmation SMS)
Welcome email which will contain information and instructions on how to access your course along with your trainer's contact details and location and time of your scheduled training.
A TAX invoice/receipt
An email containing information on your USI
You will then receive another text message (SMS) from us informing you that your enrolment has been processed and listing what emails we have sent you. (This message is generally sent straight after the above emails have been sent, between 5 to 10 minutes)
Training Venue
This course is delivered from our Glenelg training room located in South Australia 5045. This course can also be delivered at a number of different venues around South Australia*. Please contact the ITS Training Manager Mr. Cameron Gutterson for additional information. Cameron can be contacted by calling our office during business hours.
*Minimum number will apply to any training location outside of Glenelg.
Course Eligibility Criteria
In order to successfully participate in this course it is recommended that you fulfill the following requirements:
Possess a current, full and unrestricted Drivers Licence
Fulfill all of the relevant State or Territory regulatory requirements. (Refer to the DPTI website for further information)
The instructor's LL&N (Language, Literacy and Numeracy) are expected to be equivalent to Level 3 of the ACSF
Please Note: You may be required to complete an LLN indication assessment prior to your enrolment being accepted into this course. If you have any concerns about the LLN assessment please speak with us first as we are always happy to help.
Course Entry Recommendations
It is strongly recommended that you poses the following personal skills prior to enrolling into the course:
Have an understanding of the operations of a manual gear box (Manual Vehicle)
Have reasonable computer skills to be able to work the computer and browse the internet
Have the ability to take on new information and be willing to change personal habits
Assessment Methods
Each unit of competence will be assessed. All assessments will be based on the principles of CBT (Competency-Based Training). A successful outcome for this course will be determined by a range of different methods including:
Assessment or student workbook
Written assessment
Observation of simulated and practical activities
Structured questioning and discussion
Written or verbal questioning at the completion of each session.
Recognition of Prior Learning (RPL) | Recognition of Current Competencies | Mutual Recognition (RCC)
ITS will consider any Credit or Exemptions for previous studies or industry experience you have obtained. This may be through formal or informal training, paid or unpaid work experience. An application for RCC | RPL will be completed via a formal interview process prior to your enrolment. Further information is available by contacting the ITS Administration Officer.
Once you have Enrolled
Once your enrolment is confirmed by the ITS P/L you will be given access to the ITS Student Portal. Information regarding the Student Portal can be found in the Information Handbook.
Resources and Book List
The following is a list of the text books used in our course. You will be provided with electronic copies (PDF) of the following books:
| Code | Title of Book | Approximate Price |
| --- | --- | --- |
| TLIC3036A | Apply safe car driving behaviours | Free of Charge |
| TLIM4001A | Develop safe car driving behaviours in others | Free of Charge |
Other Text Books
You may choose to purchase the text books listed below. PLEASE NOTE: ITS will supply you with electronic copies (PDF) of these text books FREE of Charge.
| Author | Title of Book | Approximate Price |
| --- | --- | --- |
| South Australian Legislation | Australian Road Rules 1961 | $33.00* |
| South Australian Legislation | Motor Vehicles Regulations 2010 | $16.50* |
| Government of SA | The Drivers Handbook | $10.00* |
* Prices for the above publications may change without notice.
Required Equipment
The following is a list of the recommended minimum requirements each applicant should have during the course:
Working pens and highlighters
A4 lined workbooks for taking notes (minimum 150 pages)
1 x 2D ring folder, 1 x presentation folder (minimum 80 pages), 10 x plastic folder inserts (sheet protectors)
An active and working email account
Laptop computer (not required but useful) with the following programs installed:

Microsoft Word 2007 or higher (or equivalent)
Google Crome, Firefox or Internet Explorer (or equivalent)
Adobe PDF Reader (Free to Download)
Access to the Internet (Free internet access is available at the enrolling RTO)
You will have full access, FREE of charge, to a laptop computer and internet access while you study in class at ITS.
You have the option of renting a laptop computer (no internet access provided by ITS) from us to take home for only $20.00 per/week. Ask us how!

USB memory stick (minimum gig). Please note that CD's and DVD's will not work on the RTO computers.
Working digital camera (mobile phones can be used)
UV approved sun glasses, Sunscreen 30+ minimum, Sun hat and suitable shoes for driving. No thongs or bare feet will be allowed in our vehicles
Video recording device (Video Camera, Mobile Phone etc…)
Outside of scheduled class times, you will be required to access the internet, your emails and if support is required, Skype. It is recommended that you have access to a working computer at home that allows a connection to the internet.
Upon Successful Completion of this Course
Upon the successful completion of this accredited course, you will receive a Statement of Attainment (Results) and Certificate.
Associated Website and Additional Information
The following website are provided to you for your reference only and should assist you when making a decision about your career.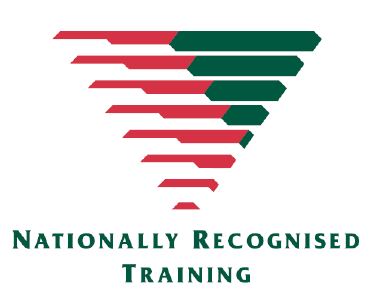 This page was last updated on Friday 18th January 2019